PVA – FILM TUBES
During lamination thin films form a ideal separation between mould and component
BEIL has been a manufacturer of PVA film tubes from the start. The quality is checked and secured by the strictest specifications.
PVA film tubes in a conical shape come in various lengths, widths and Material thicknesses. The required length and width result directly from the model shape, the material thickness is selected depending on the stress on the film tubes.
If your desired size is not in the range, we would also produce your PVA film tubes to measure.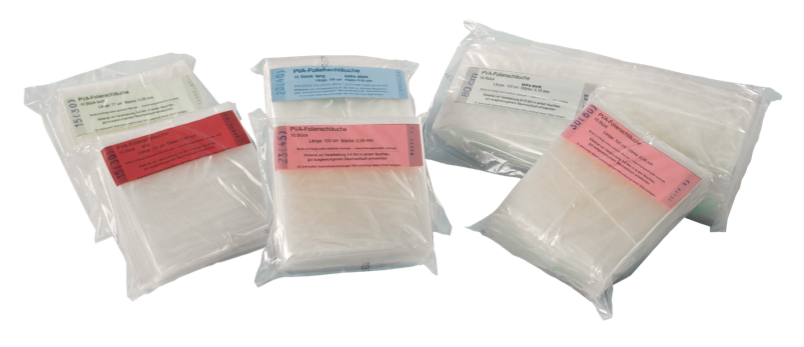 Laminating as a service
Our service for you
We fabricate the requested laminate on the lasts provided by you according to your specifications and you finish the product when fitting.
Your advantage: Work results that are effective and long-lasting with attractive prices.
For 60 years for you
For more than 60 years, BEIL produces plastics for the orthopaedic workshop. 17 professionals work with great skills and deep knowledge on development, advancement, procurement, production, distribution and shipment. A computerised production as well as highest quality and safety requirements ensures our high standards.
Take a look behind the scenes.
Asti
Pure-Foams
Do you know our ASTI range?
ASTI is the epitome of PUR foams in the orthopedic trade. Our products have proven themselves in practice for decades, are constantly being further developed and offer an excellent price-performance ratio. Whether for the production of individual soft foam inserts, forefoot and toe replacements, for seat shells or orthopedic seat cushions, BEIL has the right product for every application.