Beil Peine – orthopedic plastics since 1962
FOAMING WITH PRODUCTS FROM BEIL
Self-made fittings of foamed polyurethane (PUR) are very common in the orthopaedic workshop. This method provides excellent results, can be rapidly and affordably implemented and the fittings are ideally prepared for further processing.
BEIL offers you various systems as basis for a wide range of applications.
For light to heavy as well as for rigid or flexible fittings. Our foam systems cover all frequent requirements.
ASTI-OP ®
ALPHA-PLAST ®
ASTI-TECH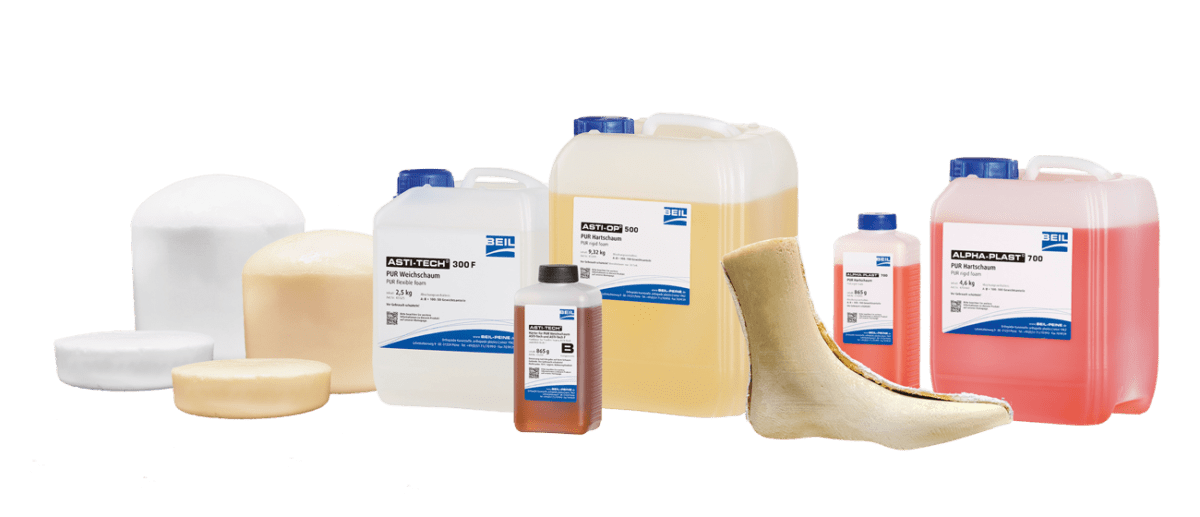 IMPORTANT INFORMATION ABOUT REGISTRATION, EVALUATION, AUTHORISATION AND RESTRICTION OF CHEMICALS
(REACH) REGULATION, ANNEX XVII, 74.
USE OF DIISOCYANATES IN THE EU
REGULATION (EU) 2020/1149
As from 24.02.2022, you will find on our entire PUR foam system containers component B (product containing diisocyanates) the following note:
"As from 24th August 2023, the handling/ processing of diisocyanates is not allowed without a certified training."
Employers or self-employed have the duty to ensure before 24th August 2023 that a successful (certified) training course was absolved before using products that contain diisocyanates. This certificate is valid for 5 years and must then be renewed.
At present, we establish all information and requirements and prepare it for you. We will continue to provide you with up-to-date information, so that you can work legally compliant and secure as usual with our proved PUR foam systems.
After final regulations are available, we will inform you about possibilities as well as methods for those trainings.
Please contact us for any questions on this issue.
We would be pleased to assist you.
+49 5171 70990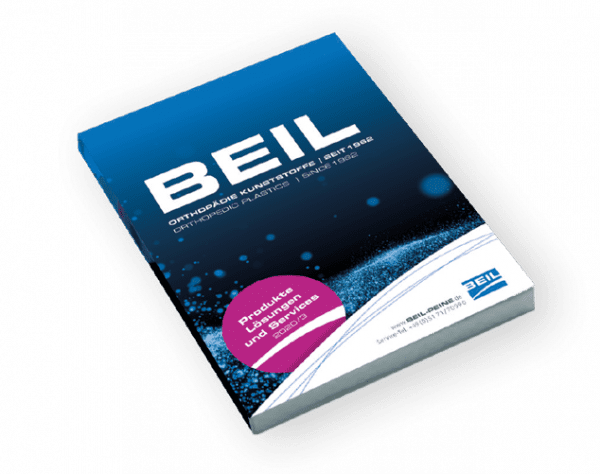 Current Catalogue
Take a look on our current offer with many new products
We are here for you for 60 years
For more than 60 years, BEIL produces plastics for the orthopaedic workshop. 17 professionals work with great skills and deep knowledge on development, advancement, procurement, production, distribution and shipment. A computerised production as well as highest quality and safety requirements ensure our high standards.