Laminating with Beil
For more than 5 decades, BEIL is THE partner for plastics in the workshops of orthopaedic technology and orthopaedic shoe technology. Professional solutions on customised materials as well as practise-oriented applications and processing techniques makes BEIL products a "must have" of every workshop.
Vacuum laminating
When laminating with vacuum technology you are able to fabricate thin-walled laminates with low weight and high shape retention. Between the separating films the reaction resin is brought together with reinforcing materials by means of vacuum. The products of BEIL allow many design possibilities due to the variation of different fibre and resin types, orientation and number of layers of reinforcing materials.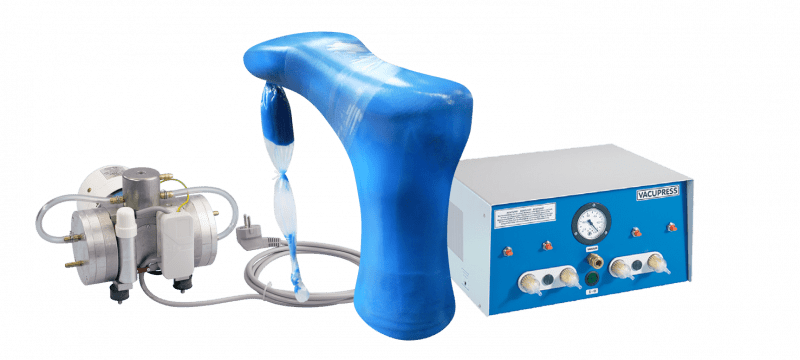 Open Laminating
In the hand laminating process, the reaction resin is easily and quickly applied with a brush on the reinforcing fibres and cures fast. Our polyester resin BKF Polyfest HQ and epoxy resin BKF EpoxCarbon are particularly suitable for this.
Variety of Resins
You will find the right laminating resin for every workpiece.
BEIL offers a wide range of acrylic resins, epoxy resins and polyester resins. Additional application notes are available in our Product Information in the Download area.