insulating and foaming
A common application in every workshop is insulating or rather separating positive or negative moulds and the subsequent fabrication of a new fitting. For this working steps, BEIL offers the optimal separating agents and PUR foam systems.
Insulating / Separating
In addition to impeccable moulding, the basic requirement for working successfully with polyurethane foam systems is the reliable separation between mould and model as well as between mould and workpiece. Next to mechanical aids or sprays, liquid separating agents produced from various raw materials are used for this purpose. Depending on the type of application they provide optimal work results. Particularly worthy of mention in this respect is the separating agent 65/98, an unrivalled silicone separating agent, suitable for insulating even humid plaster casts.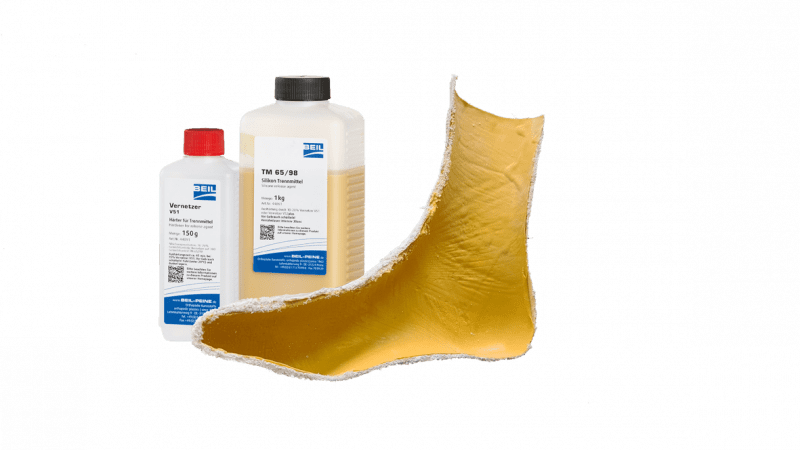 Foaming
Fittings made of foamed polyurethane (PUR) are very common in the orthopaedic workshop. This method provides good results, can be rapidly and affordably implemented and the fittings are ideally prepared for further processing.
Various systems are the basis for a wide range of applications for light to heavy components, rigid or flexible and cover all frequent requirements.